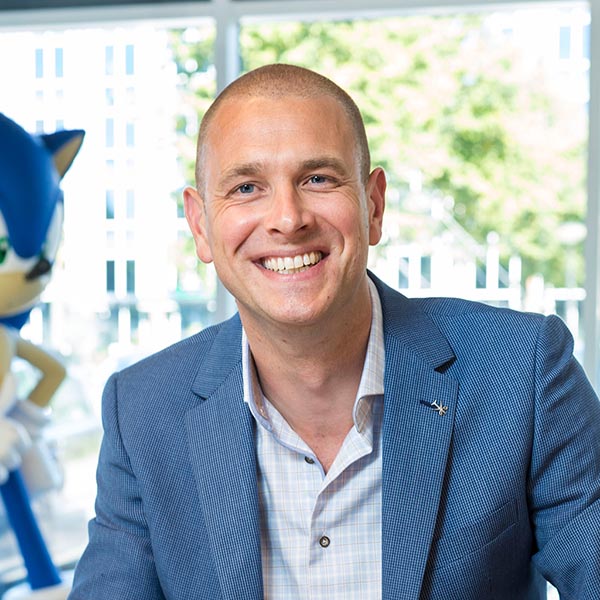 "My collaboration with La Plume Media began when we decided to merge Bart Smit and Intertoys. La Plume team member Veerle and I were part of the Transformation Team that supervised this process. Merging competing brands, companies and cultures is a tricky process that needs to be handled carefully, so La Plume Media's expertise came in handy to help this change 'land' and take root. Even after the merger, the team at La Plume handled key components of communications and events: from internal newsletters, videos and staff magazines to franchise meetings, a supplier appreciation day and manager training days. When Intertoys was sold, I found myself working closely with La Plume again. As CFO, alongside the CEO, I was responsible for both the sale and the associated communications strategy. You can imagine that this was a hectic and stressful period so it was great to have the La Plume Media team at your side. Their dynamic team is able to draw up a militaristic communications plan and will then make sure that it is realized. The La Plume team always think two steps ahead and know how to turn a situation around for the better – with a smile and a sense of humor at just the right moment. Their ability to take all the various issues off my hands left a huge impression on me. This is one of the reasons why I partnered up with La Plume again in my role as CFO of Blokker. La Plume Media always strives for the highest achievable goal and has effective communications strategies and successful events to show for it. I'm happy to state that Veerle adds genuine value when she and her team come in to consult with a company."

Frank Cocx

Former CFO of Intertoys and later of Blokker and currently CFO of Lucas Bols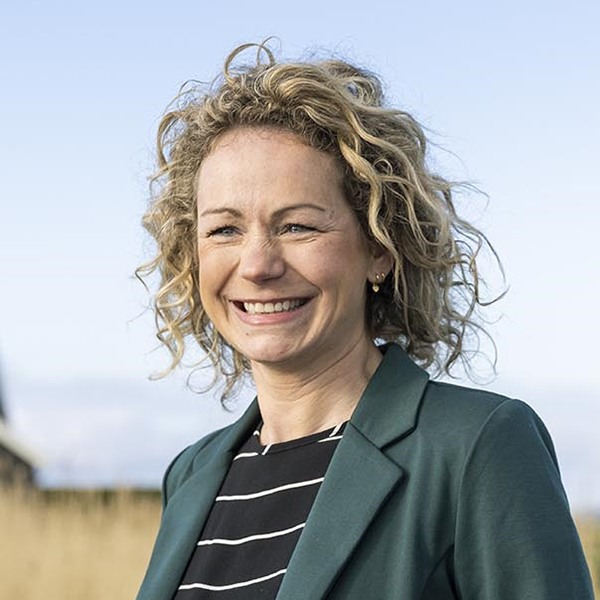 "La Plume Media is a creative and versatile bunch of people with unbelievable expertise and contagious energy. For years now, La Plume has provided continuity and progress in our communications. Vreugdenhil Dairy Foods itself has a small communication department that sets the guidelines. The work that results from this is then picked up by the La Plume Media team. La Plume has all disciplines in-house, which allows them to provide every imaginable means of communication. The La Plume'ers do not simply execute what is asked, but provide input, remain critical and come up with interesting suggestions. This ensures that, time and again, the results are more exciting and surprising than we could have imagined. And not just that! You know for sure that the intended purpose is achieved and the right message is conveyed. What I also really like is that we have one point of contact, are always helped quickly and get personal attention. In addition, the team is very flexible and they bring humor to the table at the right moments. This makes for a business relationship with a wink. In short, La Plume Media combines the personal, creative and businesslike, and delivers quality. Without a doubt, we recommend them!"

Susanne ter Wal

Communications manager at Vreugdenhil Dairy Foods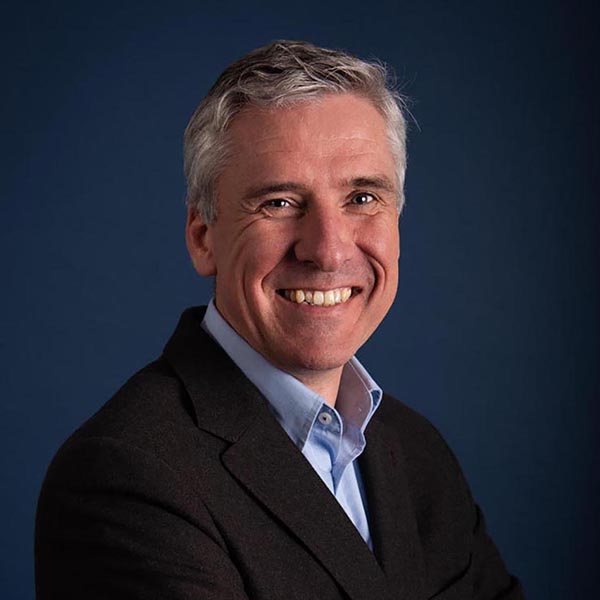 "La Plume Media has been handling both strategic and operational internal communications, as well as a degree of external communications, for the Regional Jet Center since mid-2019. They have created an internal safety campaign, co-write our weekly newsletter and produce a beautiful quarterly staff magazine. In addition, La Plume Media is responsible for communications on key topics such as chromium-6, coronavirus and internal change programs. What strikes me about our partnership is their genuine interest in our company. The La Plume team know what we stand for, understand our employees and really 'get' how we work. They know how to deliver a message, even a sensitive one, in an appropriate way and with the right tone. The team is also available to us day and night to help with communications in any form. This flexibility and accessibility make La Plume Media unique."

Michiel van der Eijk

Managing Director at Regional Jet Center BV (a subsidiary of KLM)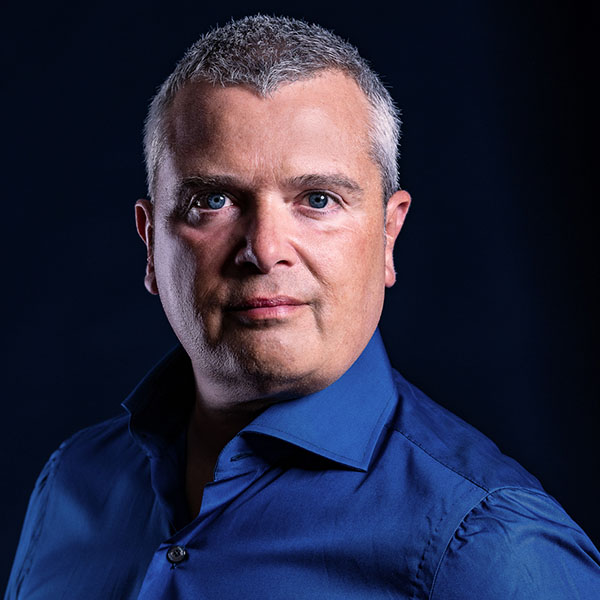 "Internal communications is incredibly important to a company. La Plume Media understands this and consistently delivers high-quality internal newsletters for Scarabee Aviation Group. Time and again, the team is able to translate the input from various employees into clear and accessible newsletter items, which form a coherent whole despite the variety of subjects. They have a good feel for the interests at stake and always know how to find the right tone. More often than not, half a word is enough to understand what I expect as a customer. That's clever! In addition to effective and clear communication, I also find the responsiveness of the team a real asset. Individuals respond quickly and deliver within the requested deadline. I would definitely recommend La Plume Media!

Erik de Goeij

Former CEO at Scarabee Aviation Group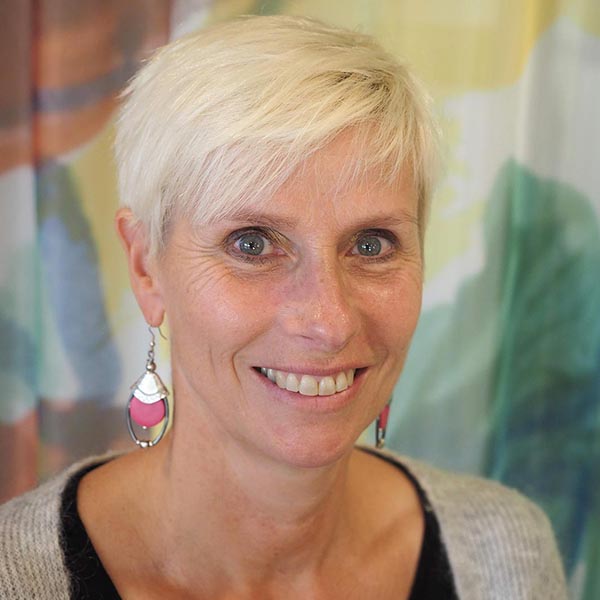 "What characterizes La Plume Media is that they always exceed your expectations. La Plume has a broad outlook and is bursting with ideas. This collaborative approach is incredibly refreshing. La Plume Media has taken on several projects for Sogeti, both in the field of internal communications and job market communication. It started with various internal comms texts, but soon expanded to include activities such as La Plume Media mapping out Sogeti's job matrix and translating it into clear textual descriptions for each job profile, including potential transfer opportunities. The team at La Plume also rewrote numerous vacancy texts and optimized the onboarding process for new employees. La Plume came up with the idea of turning all the onboarding topics into easy-to-use videos, so that everyone would have access to the same information. This provided a useful set of reference resources for new employees but was equally useful for existing employees. That translation from text to image and sound really surprised me at the time! La Plume Media really helped me provide effective communications for Sogeti. The staff take a critical and fun approach and always aim to achieve the best result. That's precisely why I have asked La Plume Media for help again where I work now (Triade Vitree). I have no doubt that the projects we will work on in the future are certain to produce great results!"

Els Reinders

Former Communications Manager at Sogeti, currently a Communications Advisor at Triade Vitree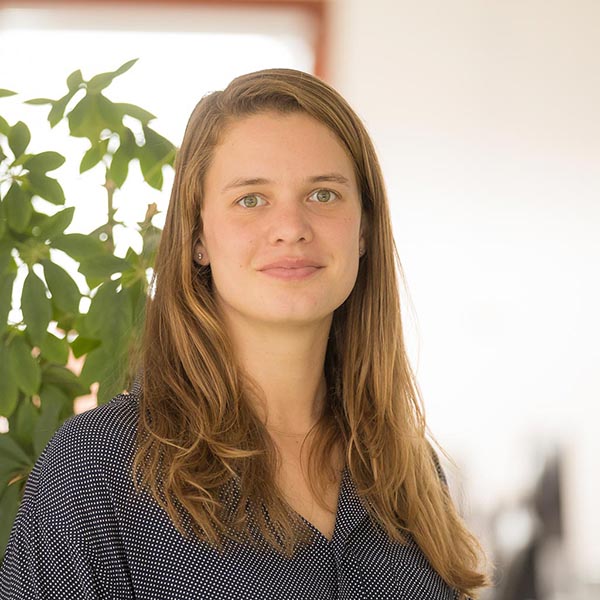 "After nine years of working on educational innovation, it was time for the Schoolinfo Foundation to share the lessons we'd learned. We had extremely tight and unrealistic deadlines to do that and La Plume Media helped us to commit our story to paper within three months. And what a great result! A beautiful book with more than 100 pages. We are incredibly grateful for all their help and expertise!
A few highlights of our partnership (and their professionalism) include:

1.

Short lines of communication and personal contact: we needed a partnership that focused on our culture and needs and every La Plume employee we dealt with had the same open and action-oriented communication style

2.

High quality standards and a realistic outlook: we had grand plans and many ambitions and La Plume really helped us work out what could and could not be realized while ensuring high quality

3.

Unfailing support and customer-oriented: during the preparations, they looked very closely at what we, as a foundation, wanted to convey and were then very flexible and decisive in dealing with our feedback: if we wanted the cover to be slightly different, that was no problem, because La Plume wanted us to be proud of and happy with the end result

4.

Deliver, deliver, deliver: La Plume delivers high quality, on deadline and above expectations."

Kayleigh van Oorschot

Senior Project Leader at Stichting Schoolinfo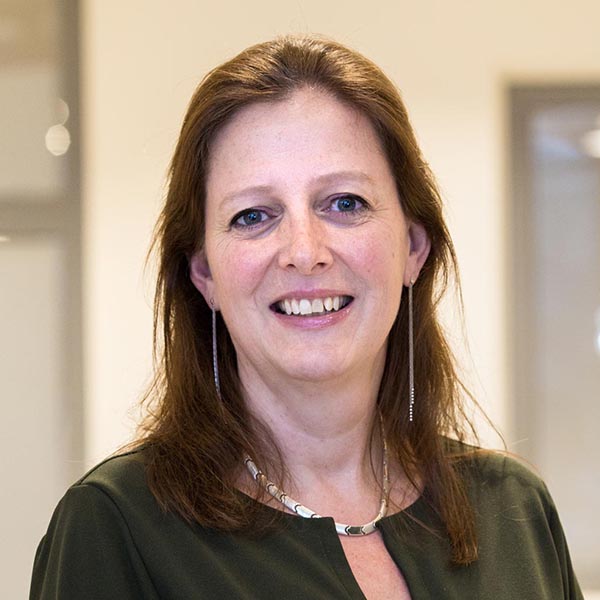 "In January 2019, Blokker moved to a new head office with a new office concept: from office cubicles to an open-plan office landscape. This was pretty stressful for the 250 head office employees. I turned to La Plume Media to guide them through this change and to organize a light-hearted opening event for the new office building. A few years earlier, I had seen from the sidelines how La Plume Media handled communications about the Intertoys move and I knew I could leave communications to them without any worries. In the run-up to the move, La Plume Media came up with creative communications items to inform Blokker employees and get them excited. We built a relocation wall to count down the days until the move and produced a weekly relocation newsletter. In addition, various relocation gadgets were introduce to decorate our building and La Plume Media playfully copied the Blokker TV commercial with our office staff with the slogan 'Blokker has a new home'. The day of the move itself was a huge celebration, during which employees were introduced to their new offices through QR games. The relocation could not have been communicated better! La Plume Media is professional, takes a personal approach and has a great deal of experience. Highly recommended!"

Saskia Baas

Facilities Manager at Blokker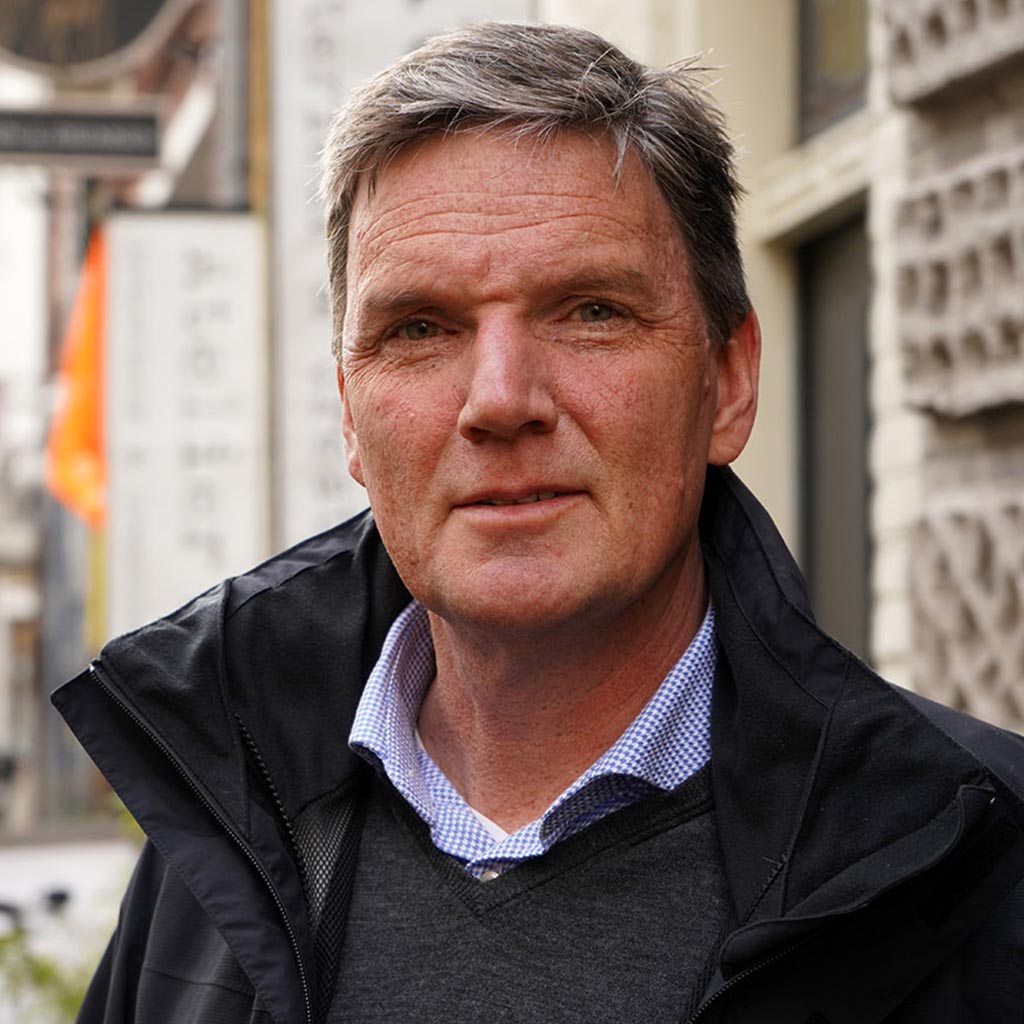 "Professional, thorough, fast and creative. To me, that's what characterizes La Plume Media. During the Bart Smit and Intertoys merger, I spent a lot of time working with La Plume's Veerle as Transformation Manager. As a communications expert, she was part of our transformation team and knew better than anyone how we could use internal communications to involve the various target groups within the two organizations in this major change. The way she bridged the gap between the organization and the employees, and between the employees themselves, was highly professional. After we had determined a clear strategy, both office staff and the operations and store teams of the new Intertoys were informed about the reorganization through newsletters, staff magazines, events and the interactive intranet 'Speakap' tool. All of the communications provided by the team at La Plume allowed us to offer a clear direction and keep everyone on the same page. I now work as a Commercial Director at Albert Heijn Vos supermarket and continued my partnership with La Plume Media. Together, we organized a Proud of Haarlem campaign to support and raise the spirits of Haarlem residents with colorful posters and a coloring competition during the COVID-19 pandemic. La Plume makes a great partner!"

Renier Thoen

Transformation Manager at Bart Smit Intertoys, now Commercial Director Albert Heijn Vos supermarkets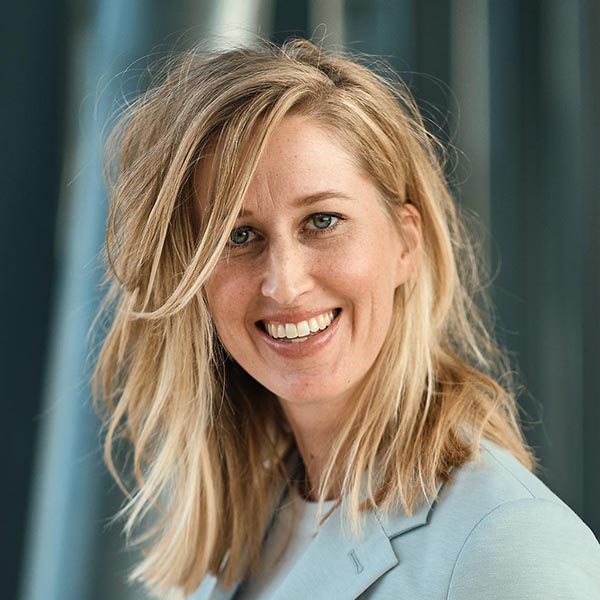 "As far as we are concerned, La Plume stands for:

L

oads of enthusiasm and always ready with a big smile

Audiovisual skills and originality

Professionalism with a contemporary twist

Love for the profession

Unbridled commitment and expertise

Multi-purpose versatility. Whether it's communications issues or hard-hitting videos

Excellent support on a tight deadline – true La Plume team members are always there to help!"

Floor Dijkgraaf

Director of DON (Diabetes Research Netherlands)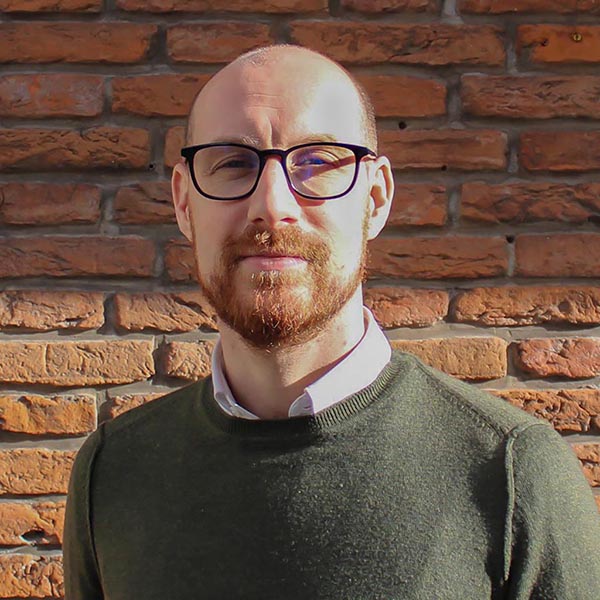 "The assignments I have outsourced to La Plume Media have been both diverse and challenging. Every time, without exception, they have delivered on time and exceeded my expectations. La Plume Media is reliable, creative and transparent and any coordination takes place seamlessly. This is a communications agency that, in my experience, is unrivaled."

Olivier Hofman

Communications and PR Manager at VBDO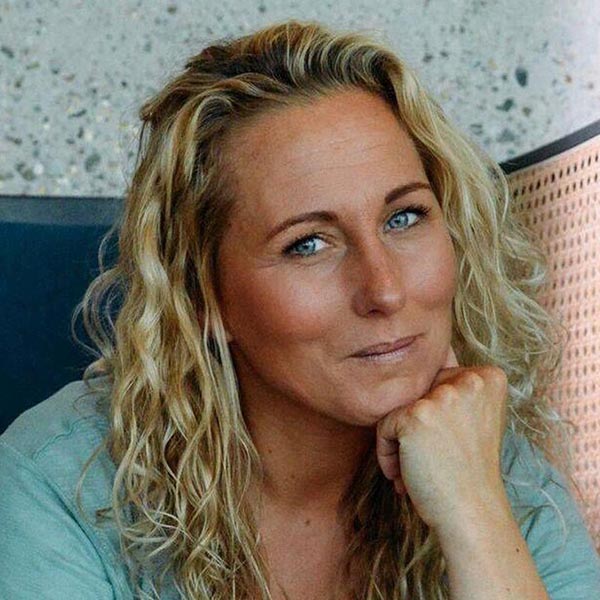 "It was love at first sight!
Our hearts jumped for joy when De Nieuwe Gevers informed us that La Plume Media wanted to help us with our very first donor campaign. La Plume Media… wow! Such a cool and professional agency.
La Plume immediately understood who we are, what our foundation stands for and what we need. It only took a nod for them to turn their genius creative ideas into actions!
Our foundation is completely unaccustomed to having an arsenal of professionals at our disposal, but La Plume handled this very well.
A clear plan, good deadlines, fantastic out-of-the-box ideas, amazing collaboration and, to top it all off, 'Head of the La Plume mission' Veerle joining our board. It's something we never imagined in our wildest dreams and sometimes we still have to pinch ourselves to see if it really is true. So yes – we think that sense of love at first sight was mutual ;)."

Anita van der Voort

Founder and president at Foundation Eigen Wij

The partnerhship between La Plume Media and the Eigen Wij Foundation came about through the volunteer platform De Nieuwe Gevers.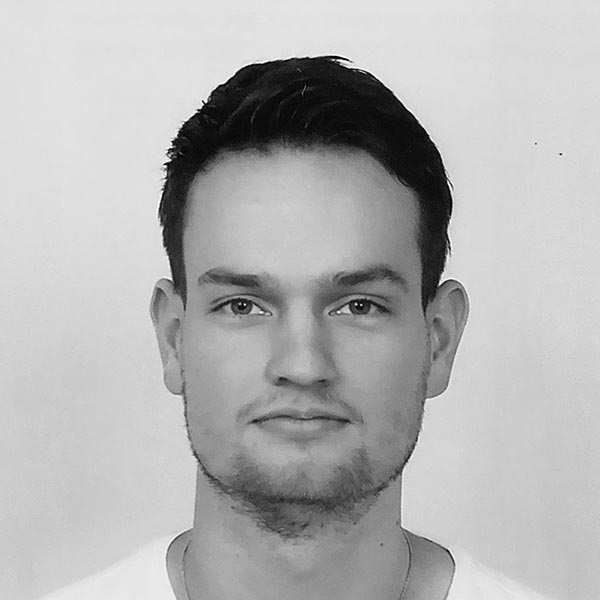 "In 2019, Hardt Hyperloop and key partners unveiled the first-ever working magnetic track for the hyperloop. It was crucial technology that we were eager to share with the world. In order to realize the greatest reach possible, we organized an event with a talk show format, with roundtable discussions with the Minister of Infrastructure Cora van Nieuwenhuizen and European Commissioner for Transport Violeta Bulc. The program included talks, presentations and a countdown to the unveiling of the track and the entire event was broadcast live. La Plume Media provided the script, supervised the speakers and presenter and was responsible for directing. The result was a smooth, energetic broadcast that is still fresh in the minds of our partners a year later. La Plume Media was heavily involved from the start and was able to switch gears quickly. Hardt Hyperloop relies on high-quality, innovative and crystal-clear presentations that make complex future innovations understandable to a wide audience. With the help of La Plume Media, we more than succeeded!"

Jelte Altena

Project leader at Hardt Hyperloop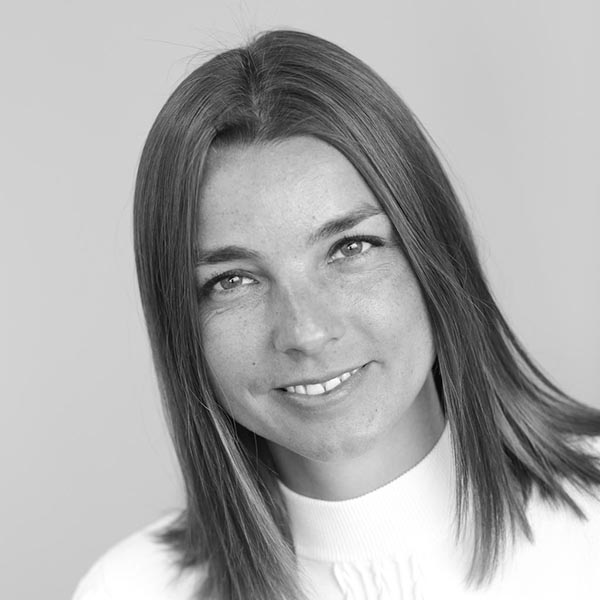 "La Plume Media has created several videos for Boelens de Gruyter, showcasing our real estate. One of the videos was for a pitch to an international investor. We wanted a dynamic video that portrayed our buildings in a lively and attractive way. Some of the projects were still unfinished, but La Plume Media managed to render these buildings very realistically using 'set extension'*. That's what I like about La Plume Media: they are always happy to work and consult with us. They are a hard-working bunch who also offer great value for money. At La Plume Media, I know that I can throw an assignment 'over the fence' and not have to worry."

Kyra Scherrenberg

Marketing and PR Manager at Boelens de Gruyter

*Appending non-existent material to existing imagery. In this case, a future building on footage of an existing location.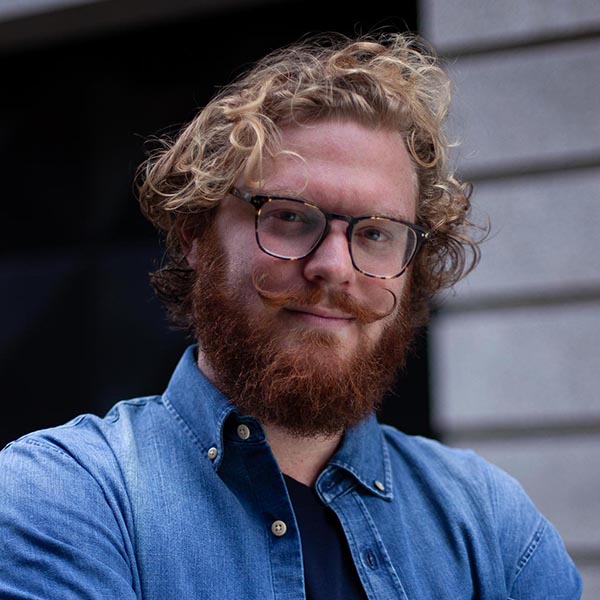 "La Plume Media enthusiastically took up the challenhe to help Cityguys.co.uk set up a high-quality YouTube channel. What I like about La Plume Media in particular is that the team is so versatile. Whether it's texts for a medical institution or films for a commercial organization, the team can do it all. Every time I visit the La Plume Media office in Haarlem, I notice how the team combines professionalism with warmth and a friendly face: they work incredibly hard, but there is always room for fun. I have never heard anyone say 'no' at La Plume; they always go the extra mile for the customer. They are heroes."

Jean-Paul Schaddé van Dooren

Co-Founder Cityguys.nl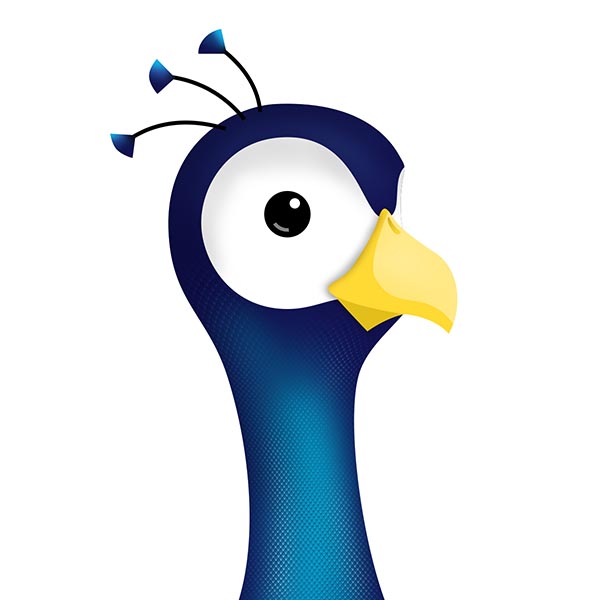 "I have enjoyed working with La Plume Media and would like to share a testimonial."